Support a Cause
Each of the following organizations provides a valuable music-centered service to communities in need. Click on the links for more information, to get involved, or to make a donation. To suggest a charity, please refer to the "Submissions" page.
Hungry For Music is a non-profit music charity that has donated instruments to music programs in low-income areas around the world for over twenty years. Founder Jeff Campbell, believes that music has the ability to "transform sadness and aggression into hope." Click the link to learn about upcoming events or to make a donation.
Music and Memory is a non-profit organization that specializes in providing music to the elderly or infirmed. Care professionals are trained to help patients remain social and present through "the gift of personalized music." In its decade of existence, Music and Memory has implemented music programs in hundreds of special care locations in the U.S. and Canada. Click the link for more information or to donate.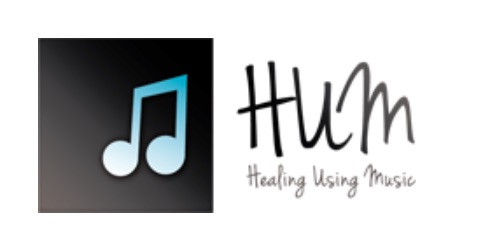 Healing Using Music (HUM) is a non-profit organization that provides free musical performances to the public and regularly holds benefit concerts for charitable causes. The staff is comprised completely of volunteers and musicians who wish to give back to the community. The philosophy of the HUM team is simple; "Music makes life better" and everyone deserves it. To participate in an event or to make a donation, visit the link below.
Guitars in the Classroom (GITC) is a non-profit organization that promotes literacy and "excellence every day" through the study of music. Participating schools are provided with teacher training, guitars, ukuleles, and other musical supplies. GITC also trains district music educators to teach their TK-5 general education colleagues to boost literacy and learning through the power of song. Students are encouraged to find excitement in all core subject areas through music lessons and songwriting sessions. Since its founding in 1998, GITC has served over half a million students in thirty-two states across the United States and in Canada. To learn more or to make a donation, please visit the link below.
http://www.guitarsintheclassroom.org
The Playing for Change Foundation, established in 2002, is a non-profit organization that promotes unity through music. Founders Mark Johnson and Whitney Korenke first began by producing video and audio recordings of street musicians across the United States (see the documentary, "A Cinematic Discovery of Street Musicians"). The foundation has since built fourteen fine arts schools for children in need around the world. To learn more or to get involved, please visit the link below.
Musicians without Borders is a non-profit organization that uses music as a tool for healing, social change, and peace building in communities ravaged by recent or ongoing war. Since its founding in 1999, Musicians without Borders has worked to create a "global network of musicians" to bring hope and happiness back to humanity. Current projects include the Mitrovica Rock School in Kosovo, Palestine Community Music, Rwanda Youth Music, Community Music and Health in Uganda, Music Bridge in Northern Ireland, and Welcome Notes in The Netherlands. To get involved or to make a donation, please visit the link below.
Human Instruments is an organization which researches, designs and develops high quality musical instruments for people with physical disabilities and also works closely with the British Paraorchestra (based in Bristol). The organization was founded by London-based father and son team Rolf Gehlhaar and Vahakn Matossian. Human Instruments is actively seeking collaborative projects, financial support and welcoming new players and team members. To get involved or to make a donation, please visit the link below.